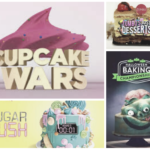 Congratulations on your win on Baking Competition!  I'm a fan and love watching the cooking and baking shows.
I'm Helena Richardson, a former NASA IT Specialist, founded HRichnetworks during the aftermath of Hurricane Katrina.
At HRichnetworks, we help businesses find the best option to build a strong online presence so that possible customers can find them.
It's all about telling your story and creating an online experience that transforms users into followers and customers into ambassadors. In today's Internet-driven and highly connected economy, you cannot stay in business without a strong online presence.
"If your business is not on the internet, then your business will be out of business." – Bill Gates, Founder of Microsoft
At HRichnetworks, we not only blend best practices of design, technology, and branding, but we also provide the right digital marketing strategy that will get the job done for your business and customers.
HRichnetworks is the company to help you get there.
I would like to learn more about your business and offer a FREE audit report on your website.  It's a start to see how your website is performing.