Influencer marketing is not about corralling influencers with many followers.
Business owners need to stay aware of the changes and movements driving business during the uncertainty in the world today. The economic struggles that come with it make even the most optimistic entrepreneurs feel stressed. Most of us have had to change how we do business; some are now doing business and networking online.
There are many benefits to doing online. Although, managing your business online will depend on your products or services. 
Here are a few benefits:
Clients have global access to your business website 24 hours a day, seven days a week

Improved client service through greater flexibility

Cost savings are involved in doing business online

eCommerce business can reduce labor and other costs, including document preparation, reconciliation, mail preparation, telephone calls, data entry, overtime, and supervision expenses

Opportunities are endless because now you can manage your business from anywhere in the world
Influencers can also be effective spokespersons for your business and a great way to reach a target audience and improve brand awareness online.
Influencer marketing is not just about corralling influencers with many followers. Working with influencers is another layer that influential entities cater to a specific target audience which helps brands reach their customer base. 
Influencer Marketing On Social Media
Every year, new social media platforms, new types of content, and new ways for brands can engage with potential customers are invented. Leaders stay on top of the trends to offer brands what they need to shine.
It is said that the influencer market for branded and platform deals is projected to skyrocket to a whopping $28 billion by 2026
With these stats, a business has the power of influencer marketing. Social media channels such as Instagram and TikTok help small businesses tell their stories to drive awareness and excitement. With this anticipating tremendous growth over the next few years, now is the time for brands to take stock of where influencer marketing is headed. 
While social media may be an essential part of the everyday communication routine, it can also be toxic, especially when it comes to the spotlight on social media influencers across many platforms.  So why not follow social media influencers?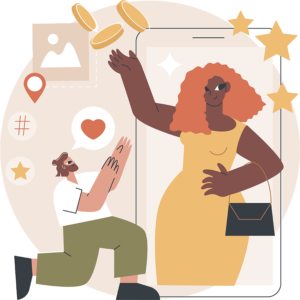 Influencer Marketing Industry is set to grow to approximately $16.4 Billion in 2022
Influencer Marketing focused platforms raised more than $800M in funding in 2021 alone, an indication of the significant growth of the industry
The global number of Influencer Marketing related service offerings grew by 26% in 2021 alone to reach a staggering 18,900 firms offering or specializing in Influencer Marketing services
Instagram influencer fraud has declined over the last few years; still, 49% of Instagram Influencer accounts were impacted by fraud in 2021
More than 75% of brand marketers intend to dedicate a budget to influencer marketing in 2022
The growth of the Influencer Marketing Industry was strongly impacted by an estimated 9% YoY increase in usage of ad blocking tools, with the average global desktop ad blocking rate sitting above 43%
54% of the firms working with influencers operate eCommerce stores
2021 saw a notable increase in brands paying money to influencers. There is now an equal split between monetary payment and influencers receiving free products
Zara, the most mentioned brand on Instagram, has an estimated reach of 2,074,000,000
Netflix Was the Most Followed Brand on TikTok in 2021
68% of our marketers plan to increase their influencer marketing spend in 2022
Instagram was used by nearly 80% of the brands that engage in influencer marketing
Social media influencers have built a reputation for their knowledge, brand, and expertise on specific topics; these are great people you need to follow. They've done the heavy lifting. You can gain understanding, stay up-to-date on the current trends and see how they engage with their audience.
Here are 6 Benefits of choosing to follow influencers:
1. Quickly Builds Trust
Influencers have built relationships, trust, and credibility with their fans. People respect their content and recommendations.
By sharing an influencer's content, you'll soon gain their attention, and they'll begin sharing yours, putting your message in front of an actively engaged audience.
2. Improves Brand Awareness
As noted, influencer marketing can greatly expand your reach and positioning online. Social users will learn more about your brand, your story, who you are, and the solutions you offer.
The key to maximizing influencer strategy is ensuring that you're providing valuable content that adds to their social media presence and ensuring value on both sides.
3. Enriches Your Content Strategy
Sharing influencer content can helps fill in the gaps in your content schedule.
Following influencers works well in situations where you've run out of content ideas or need some quality content to publish on your social pages
4. Effectively Reaches Your Target Audience
Influencers help you reach your target audience. Your content is placed in front of social users already interested in your niche through relevant influencers. You don't have to spend additional funds on testing and finding your audience – the influencer has already fostered this audience on social media.
5. Provides Amazing Value to Your Audience
At the heart of inbound marketing is delivering content that solves problems and educates and inspires your intended audience. Influencer marketing embraces this concept, as influencers are already in tune with the needs of the people they serve.
In turn, you can easily leverage their content to give value to your audience.
6. Builds Winning Partnerships
Connecting and engaging with an influencer can start a powerful relationship. You never know where these connections could end when you're in it for the long haul.
Followers trust social media influencers, which means that when a social media influencer promotes a brand, followers trust the brand, too. You can build brand trust by partnering with trusted social media influencers relevant to your target audience.
Include local SEO in your strategy and optimize it frequently. 
Due to the change in our economy, another issue your business may have noticed in the past couple of years is that it has become more difficult to gain new customers.
Have you considered equipping your business with options? Options such as adding local SEO to your marketing strategy to help your business get noticed! Local SEO is a Search Engine Optimization strategy that targets potential customers who live in your neighborhood.
Local search engine optimization (SEO) is a powerful method you can use to reach consumers at key micro-moments. That is, ensuring you're showing up exactly when they turn to their device, seeking your clients' nearest location, or when they are ready to buy their products or services.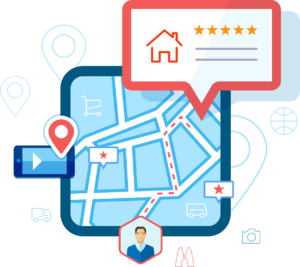 Local search optimization services can help drive online and offline traffic to all your locations if you want to reach more users on more devices. Local SEO is key to capturing customers' attention in your clients' area. Local search platforms like Google are increasingly integrating location-based data into their search results.
When someone searches for services or products and is within a reasonable distance of your brand, they should be able to find your business with ease.
Consumers are savvy, use a smartphone, and are familiar with Google. They love to do online searches before paying a visit to your store. So having an online appearance is a must. It is important to do your homework and, in most cases, hire a local SEO company to look after your online presence while you do what you do best. Generating the revenue to build your business!