Frustrated with your DIY Website Design?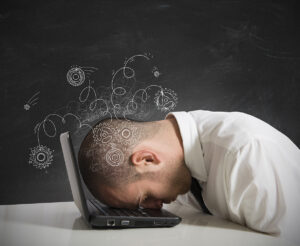 There are lots to consider if you want to use Website builders sites such as Wix, Weebly, or Squarespace. There are lots of pros and cons when it comes to using these builders.
Have you been staring at your website design for hours? Feel like you need another set of eyes to gain a different perspective?
Beat the competition with a fresh, new redesign. A website redesign is a surefire way to increase the success of your business. We redesign websites to meet the demands of the competitive market surrounding your business. An alluring and user-friendly design can bring more customers to your site and keep them interested longer.
Business websites need to have a quality design (Search Engine Optimization), SEO coding, mobile-friendly, and professional features. More often than not, consumers will never visit your website twice if you have a cheap-looking design.
Remember, the FIRST impressions last. So, stop blending in and start leaving your mark on the web.
Whether you're a 
solopreneur
, 
non-profit
small,
 or 
mid-sized business
 for your business, HRichnetworks has the service and experienced team to support you!
Choosing the wrong company to provide website and graphic work could be a disastrous experience.
Everyone is human, and we understand that mistakes happen, like choosing the wrong company to provide website and graphics work!
It's no secret that both visitors and search engines prefer to visit updated websites where content is added regularly. 
Websites need regular maintenance, like… 
updating of content and graphics

keeping the website current to showcase the latest products and services that your business offers

communicating changes in your company

adding the latest features currently used by websites like eCommerce

and so forth
No matter the type of business, you need ongoing website maintenance to ensure that you are getting the highest return on website investment.